Welcome to
Baltimore School for the Arts
Baltimore School for the Arts seeks to prepare the next generation of the creative workforce by providing inspiring arts and academic training to high school students as well as opportunities in the arts to younger children and the greater community through its TWIGS and community outreach programs.
We are a public, urban high school that is part of Baltimore City Public School System. Additionally, 33 percent of our support is raised privately through our fundraising partner, the BSA Foundation.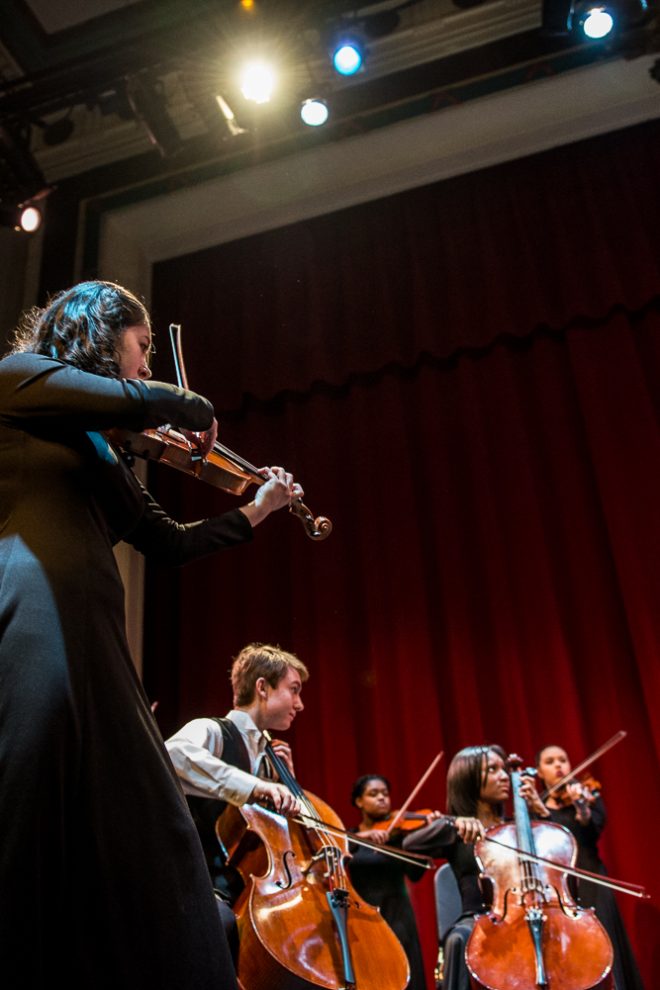 Featured Event
Winter Music and Modern Dance Concert
Please join us in the Schaefer Ballroom for an elegant evening of music and modern dance on December 6 and 7! The BSA Orchestra and Chorus will present classical treasures, including Gloria by Antonio Vivaldi. Next, our dance students will perform an original modern creation by Dance Department Head Laura Halm in collaboration with the BSA Chorus, set to the music of J.S. Bach, as arranged by Ward Swingle.