Music
We'll help you develop your full potential and discover who you are on your musical journey.
We have two tracks, vocal and instrumental, and our programs are centered upon the techniques and repertoire of classical music. Our faculty of professional musicians will help you along this path through weekly private lessons, as well as music literacy and history courses.
We are a diverse and nurturing community who embrace the values of discipline and personal growth.
Our alumni attend some of the top conservatories and schools of music in the nation and abroad. Many of them play in professional orchestras or alongside the nation's top entertainment performers; others also sit on music school faculties. Other graduates are creatively changing the world through their work in politics, at ad agencies, and a host of other fields.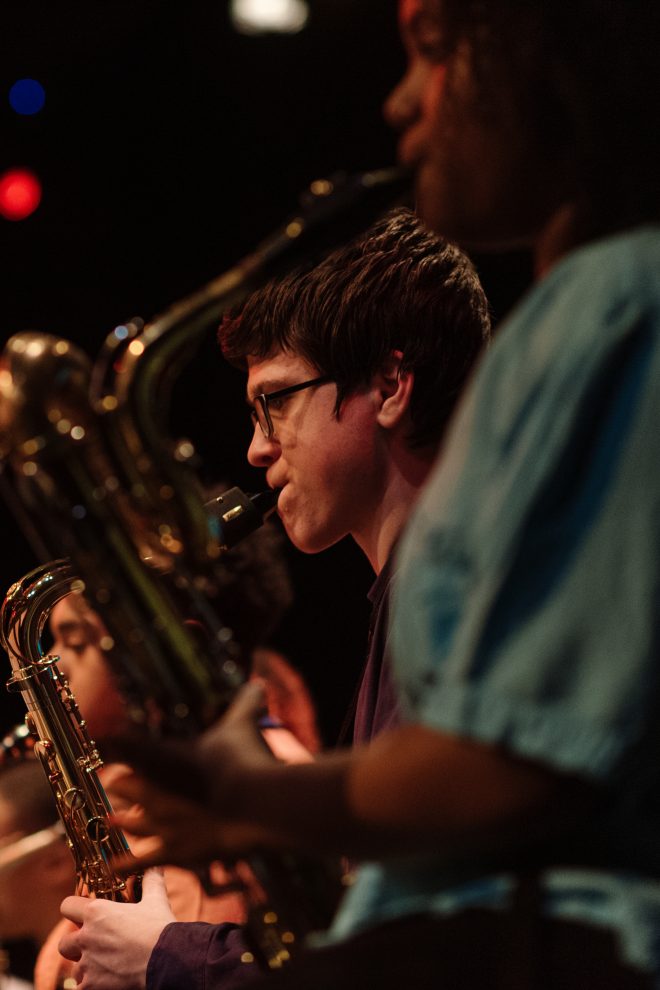 What You'll Learn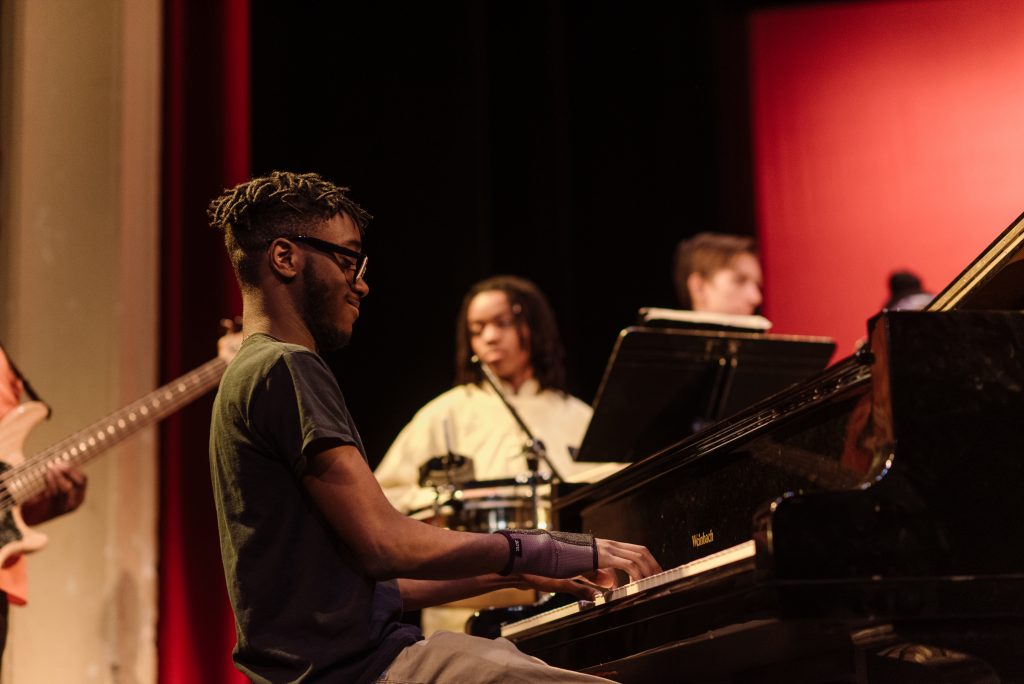 Artistry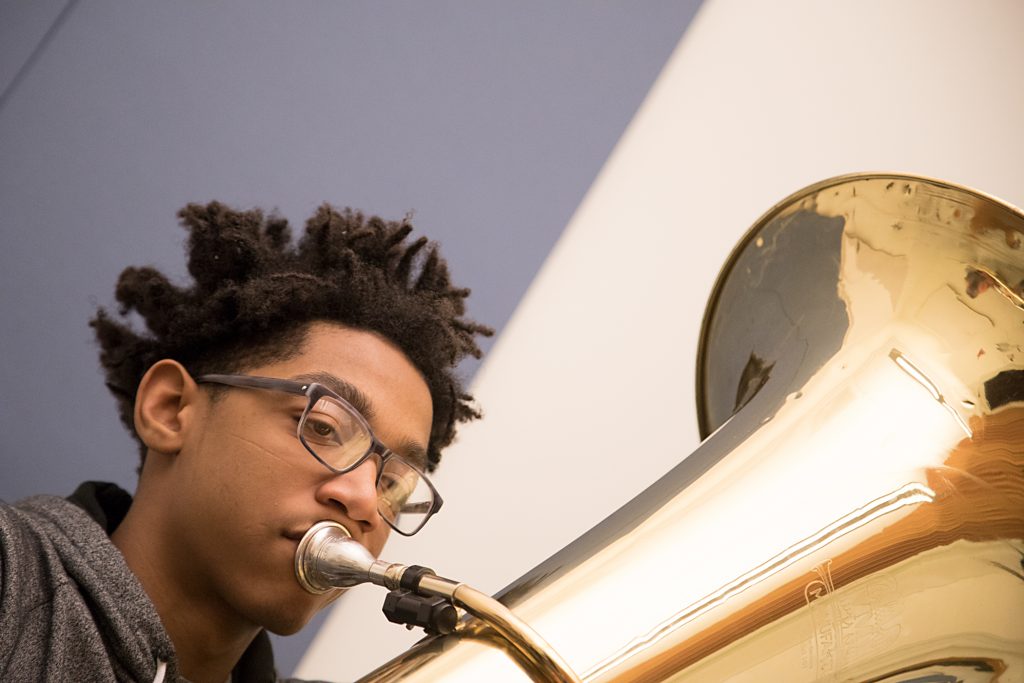 Discipline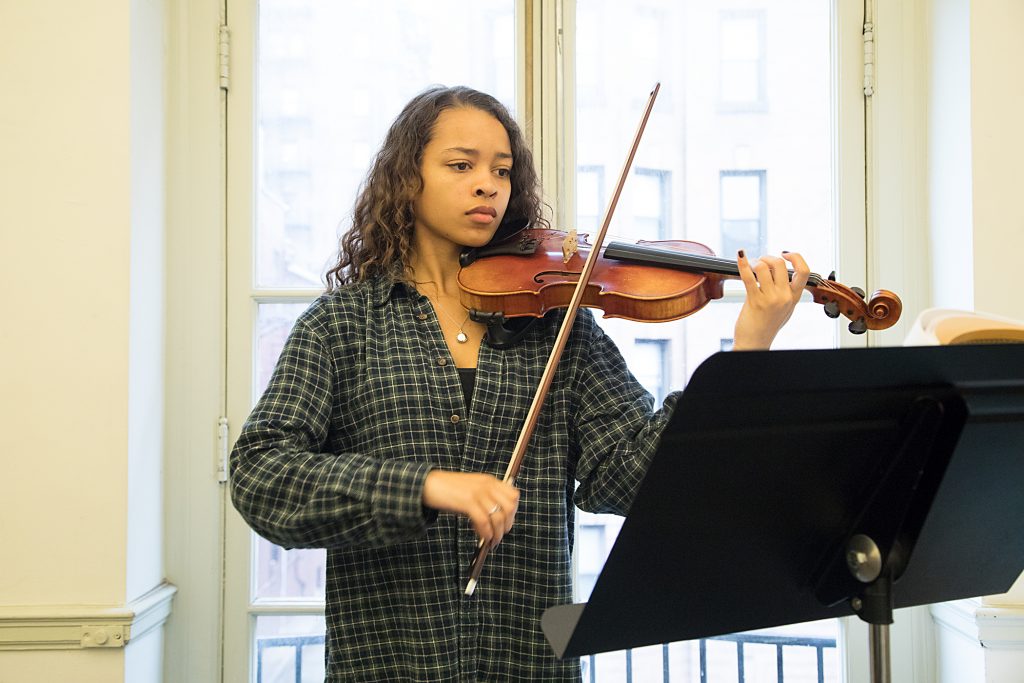 Resilience
Visiting Artists
Through our visiting artists program, you'll learn what's really being practiced in the music world today from a wide variety of working professionals. Our students frequently train and perform alongside professional artists from local institutions such as the Peabody Institute and the Baltimore Symphony Orchestra. We also arrange master classes with world-renowned musicians who are performing in Baltimore.
Our visiting teaching artists have included Denyce Graves, soprano; Harlan Parker, conductor, Peabody Institute; Amadi Azikiwe, violist, Harlem Symphony; and Sean Jones, chair of the Brass Department at the Berklee College of Music. Our students also take field trips to visit institutions such as the Metropolitan Opera, the Washington Opera, and the U.S. Department of Education.