Film
Launched Fall 2017, the Charles C. Baum Film and Visual Storytelling Department (lead donors, Patricia and Mark Joseph) is the newest department at the Baltimore School for the Arts. We understand that before you can make a film or a TV ad, you must be able to tell a really good story. You'll develop your imagination while learning to think visually. You'll also acquire production skills using technology that's currently utilized in the field. And you'll do it all while working as a team, developing the critical 21st-century of collaboration.
By the time you finish our program, you'll be well-prepared for college or any entry-level position in Baltimore's burgeoning film industry. The skills you will learn here will help you in a number of career paths: film, gaming, media, advertising, marketing, and journalism, to name just a few.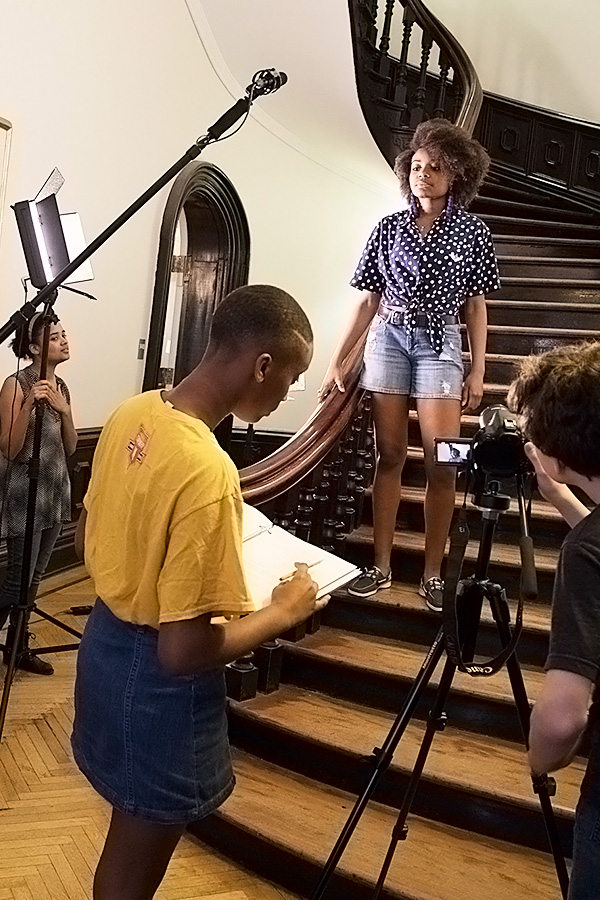 What You'll Learn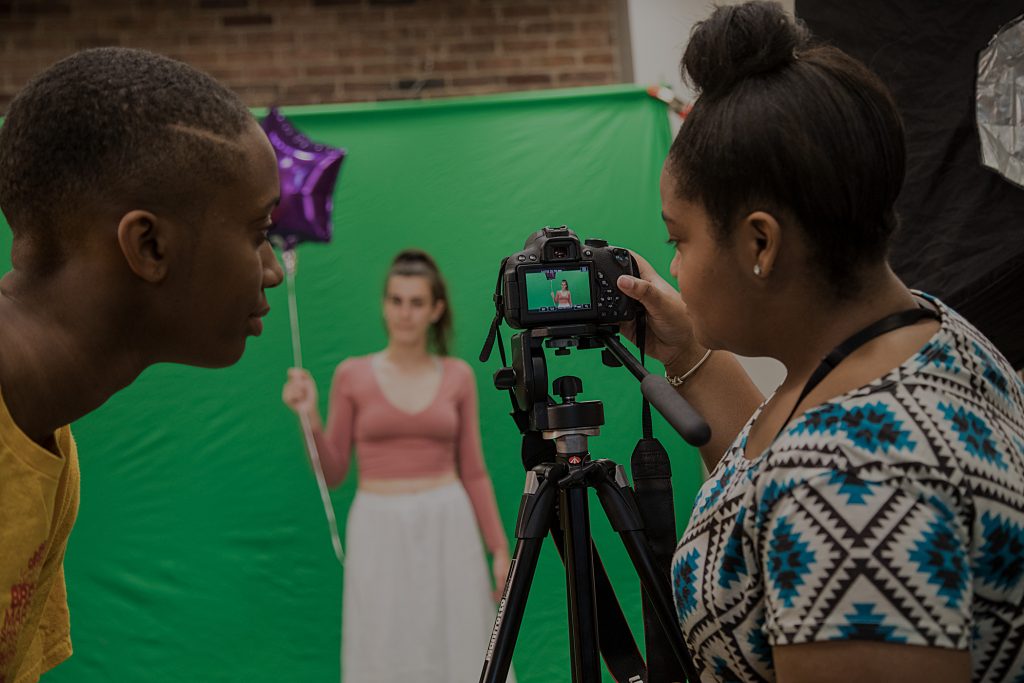 Storytelling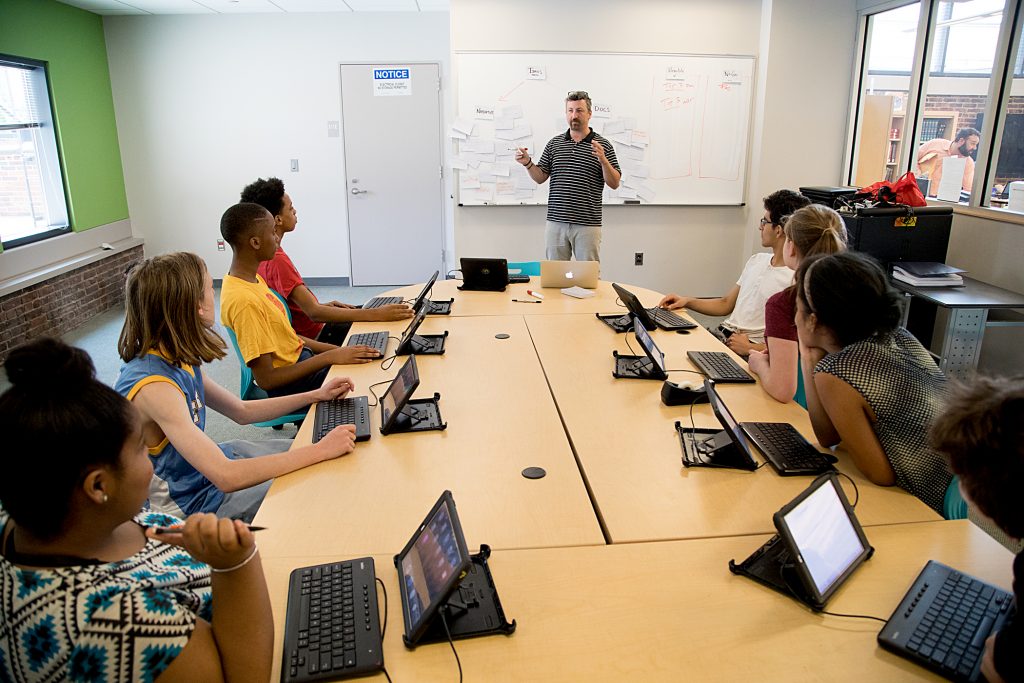 Teamwork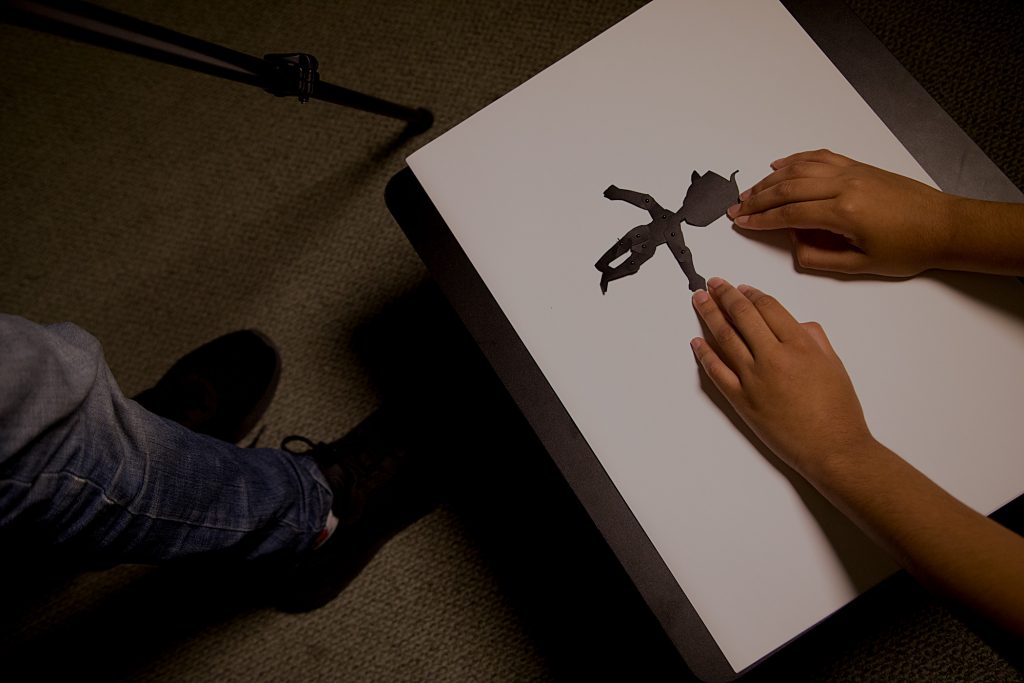 Technical
Expertise
Visiting Artists
The best way to learn what's really being practiced in the field today is to learn from a wide variety of working professionals. Every year, we invite multiple film industry experts to the school to teach a master class. In the first couple of years of our program, we will have several BSA alumni returning "home" to guest teach: Nathan W. Bailey, an art director who has worked on Beyonce's Lemonade project and season 6 of American Horror Story; Mustafa Harris, an actor and production assistant who has worked on 12 Years a Slave and Dawn of the Planet of the Apes; and Brian Mainolfi, a Hollywood animator.
We also have partnerships with a number of players in the film and media industry, including Discovery Communications, Johns Hopkins University, Maryland Film Festival, MICA, and Parkway Theatre. These partnerships bring a wide variety of accomplished individuals to campus and provide unique field trip opportunities, internship access, and the chance to work in a studio.